Virginia is just hard to ignore. It has everything the tourists, especially wanderers are looking for. From adventures, exciting outdoor recreation, scenic nature, urban entertainment, delightful dining experience, cozy accommodation, rich history and hospitable locals.
In order to experience all those great things, you have to make certain that you visit every town in the state while you're there.
Where is Centreville located exactly? Well, it is a census-designated place in Fairfax County, Virginia and a 20-mile west suburb of Washington, D.C.

Now, this is the best part! What to do and where to go in Centreville?

1. Ellanor C. Lawrence Park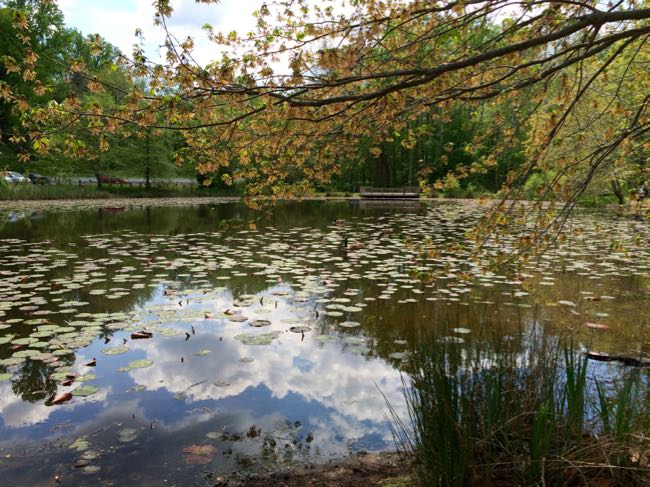 You should the one-of-a-kind Ellanor C. Lawrence Park in Centreville, which holds a very long history that spans 8,000 years. It covers an area of 650 acres west of Fairfax County that houses various habitats including streams, a pond, and a forest.
The Ellanor C. Lawrence Park is one of the many programs of the locals to preserve land and protect resources.
As you enter the park, you'll find the Walney Visitor Center where there are historic and animal exhibits, activities for children, a greenhouse, and classroom and sales area.

Other interesting programs and activities that take place in the park include birthday parties, classes and camps, events in the park, field trips, historic tours, outreach programs, birdwatching, campfires, plants and wildlife, scouts, trails, and wagon rides. There are also grounds for picnics, a playground, rental facilities for different celebrations and athletic fields.

2. Steven F. Udvar-Hazy Center



You have to see something unique and amazing during your trip to Centreville. Thus, you must drop by Steven F. Udvar-Hazy Center. They are open from 10AM to 5:30PM

The center has two hangars which display thousands of aviation and space artifacts. It also offers an observation tower, a restoration hangar and an Airbus theater.

To have a better look around the Museum, they have Digital Guide available for adults and youths which gives emphasis to most iconic artifacts. The guides come in different languages, including Chinese, English, French, and Spanish.

3. The Winery at Bull Run


This is the best inclusion in your Centreville tour. You can have the most relaxing time of your life enjoying a serene moment at The Winery at Bull Run while sipping a glass of exquisite wine.

The winery houses a farm vineyard and gives tribute to the history of the 19th century pastoral Fairfax County as well. They are famous for crafting of the finest wines in the region.

Moreover, they offer rental places for various events including The Tasting Room, The Main Lawn,The Production Barn, The Hillwood Ruins, The Barrel Room, The Generals Quarters, and The Generals Patio. You shouldn't miss some of their delightful activities such as individual wine tastings, group wine tastings, and historical tour and tasting.

4. Bull Run Regional Park


Here's another must-visit park in Centreville– the Bull Run Regional Park. It covers an area of 1500 acres which makes the place perfect for hundreds of various activities and outdoor adventures that families, friends, and lovers will surely enjoy.
There are large picnic areas, water slides, cottages, a campground, a picnic shelter, disc golf, and a playground. You can indulge yourself looking into a vast scenic and historic hiking trails.

You deserve to escape the stress of the hustle and bustle of city life. You don't have to prolong your agony and just start planning your Centreville tour.