One of the best inclusions to your Virginia tour is seeing the beauty of Oakton. How much do you know about the place? If not much, then don't wait too long and just go there if you have time. Besides, it'll be all worth it since the town is famous for its comfortable living.
Oakton is a comfortable suburban area with a variety of public and private schools near and around neighborhoods.
Also, you can't miss the opportunity to visit the 8th best place to live in the state because Oakton was listed into a new set of rankings released by Niche.com.
Make sure to include the spots that Oakton takes pride in, including:
Oak Marr Golf Complex
You don't need to know how to play golf before going to Oak Marr Golf Complex! But you if such sport is what you love or you want to try learning how to play it, then it's the perfect place.
The Oak Marr Golf Complex opened in 1998. It houses an exciting par-3 course and refreshing greens located among the trees. Thus, if you're not into playing golf, you can still enjoy and meditate under the bliss of nature surrounding you. The complex is equipped with a 60-station range and short-game area.
Oak Marr Farmers Market
The Oak Marr Farmers Market is one of the 11 farmers markets operated by the Fairfax County Farmers Markets across Fairfax County, under the Fairfax County Park Authority.
The program aims to provide local residents with convenient access to homegrown foods and produce. At the same time, boost the health status of every individual, empower the local food producers and protect the environment. Thus, they imposed a strict "producer-only" regulation so that all farmers and producers may only sell what they have grown on their farms.
Why don't you explore the close neighborhood?
Nottoway Park
You should drop by Nottoway Park. A park visit during a trip may sound too cliche, but you can't deny that it complements every travel experience.
You can play some sports with your family or friends at the park such as tennis, basketball and volleyball. You can have a serene time since the area has a garden perfect for a picnic and sightseeing. Or if you're up for some physical activities, you can walk along the fitness trail which is amazingly a wooden path.
        2. Roer's Zoofari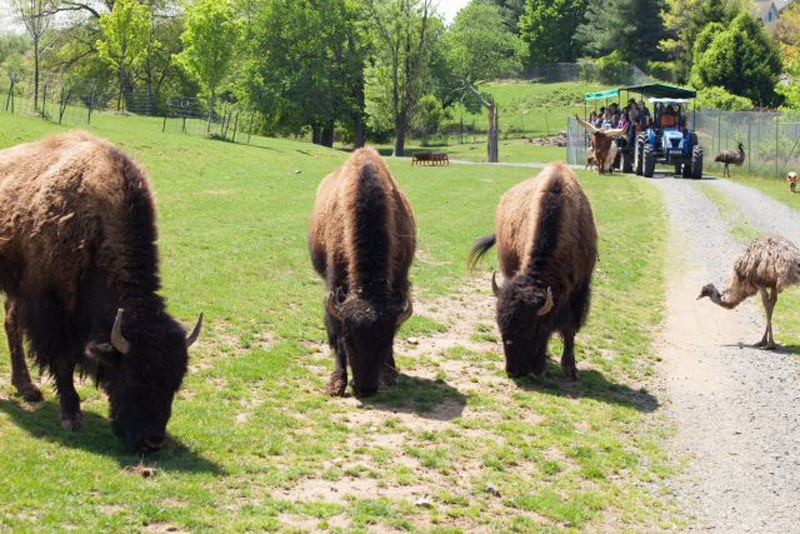 You can always bring your kids to Oakton because there's something exciting waiting for them. Bring them to Roer's Zoofari where they can discover, connect and have a close encounter with animals since there are available hands-on and educational interactions. You can check online the schedule of their Safari bus tour, camel encounter, and giraffe encounter.
Wolf Trap Children's Theatre-in-the-woods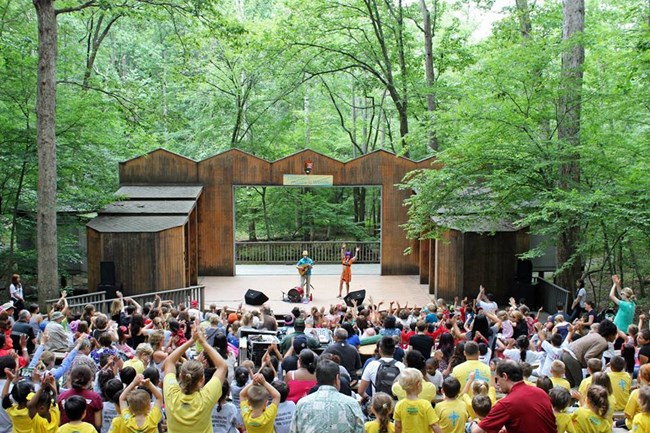 While you're on a vacation, why don't you involve your kids in some productive outdoor activities in Wolf Trap Children's Theatre-in-the-woods? They will surely have an enjoyable experience. Yet, you have to take note that it is best to go there during summer.
Wolf Trap Foundation & the National Park Service presented the 800-seat outdoor The Wolf Trap Children's Theatre-in-the-woods to introduce the little ones to the beauty of music, dance, puppetry and storytelling. There will be performances which run from late June through mid-August. You can look up online on how to join the event.
Does the hidden charm of Oakton surprise you? It's time you plan your trip there!