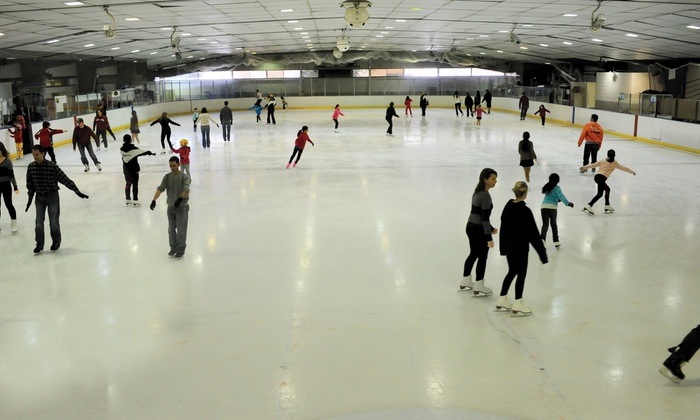 Now, it's time for a little indoor sports adventure!
Fairfax Ice Arena houses an indoor rink where both adults and children can enjoy ice skating. The place offers public skating, skating lessons (beginner and intermediate), hockey, camps and competition, and party packages.
The arena is located at 3779 Pickett Road, Fairfax. You can always check online for their opening hours because it can vary from time to time.
Public Skating
Public skating is offered all year round and there are extended sessions on holiday.
Make sure to check online for a schedule of activities because they have different ones for different seasons (i.e. winter, spring and summer skating). You can also check for current admission rates and discounts.
The arena also holds groups and skating parties such as birthday parties, sporting events, girl scouts, school organizations, scouting groups, church groups, sororities/fraternities, and homeschool groups. Make sure to inquire and book in advance.
Skating Lessons
They offer two programs for those who want to take up skating lessons. This includes beginner/novice and intermediate/advanced.
The number of sessions depends on the level of your skating ability. It may run from 7 to ten practice sessions (half hour per lesson). The class already includes skate rental for your lessons and practice sessions.
The skating lesson is for students from ages four and up. Therefore, this is one great activity for family bonding.
Hockey
Are you a fan of hockey? Or has it been your dream to play the sport? Then drop by at Fairfax Ice Arena!
You can join the power skating class offered on Mondays, adult pick-up hockey on Mondays and Fridays (full face mask is required), and ice rentals during Saturday and Sunday nights.
Freestyle/Coaches
There are freestyle sessions available for beta level and up.
View their freestyle session schedules online. You can choose from different credit packages according to your preferred level and length of skating sessions.
Pro-shop
Did you forget to bring your skating equipment and outfit? No problem because the arena has an authorized pro-shop dealer which offers a wide selection of the things you would need for skating.
Camps and Competition
The arena holds camps and competitions such as summer camps and ice shows. The summer skating rates may vary according to your level, and it includes instruction and admission to all skating sessions.
Fundraisers and Ice Rentals
School skating packages include free skate rental, free hot chocolate, a private room, skate assistant for 30 minutes (make sure to reserve in advance). For schools, the arena supplies promotion materials, including posters, flyer handouts, and sign for the school lawn.
You might want to avail great deals and discounts during National Ice Skating Month in the whole of November. Or check out holiday public skating sessions.
Bring the whole family at Fairfax Ice Arena for a roller coaster of fun and unforgettable memories!
To learn more about Fairfax Ice Arena, kindly visit http://www.fairfaxicearena.com/
Greater Washington Dentistry: Dr. Shohreh Sharif
8626 Lee Hwy #205, Fairfax, VA 22031, USA
703-992-9222
Follow us on Google+