Are you still unfamiliar with Dunn Loring, Virginia? If you are then you should really visit and get to know more about the place and the tourist spots near it because it is just worth seeing.
The town is located in northeastern
Fairfax County
. It is enclosed to the west by the town of Vienna, to the north by Tysons Corner, to the east by the Capital Beltway, and to the south by Interstate 66. It is also 14 miles west of downtown Washington, D.C.
Dunn Loring, Virginia
is a haven of quiet suburban streets and shaded greens. The neighborhood is popular for its variety of houses and recreation options.
To make the most out of your visit to Dunn Loring, Virginia make certain to include the following remarkable places in your itinerary which are a few minutes away from the county. What are the spots that are near Dunn Loring, Virginia that you can visit and have some fun?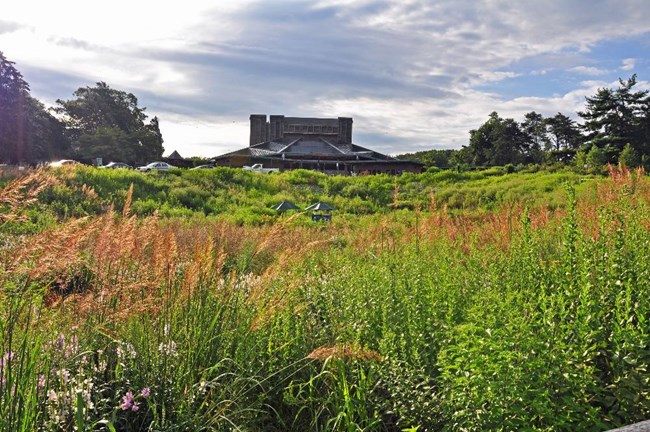 1.Wolf Trap National Park for the Performing Arts
This wonderful nature & parks center is just 6 km away from Dunn Loring, Virginia. You will certainly enjoy the great atmosphere from the musical acts that showcase their talent here. The Filene Center can seat about 7,000 audiences. You can come here from May through September as these are the peak months for top performers.
The national park has multiple amphitheaters which provide as a venue for dances, opera, popular music and other types of musicals. Besides the musical festivities, you can also avail of a lot of outdoor activities. You can hike and bird watch all you want as there are two overlapping trails readily available inside the national park.
2.Freeman Store and Museum
Did you know that there is a two-story house that used to be occupied by both the Union and Confederate Army troops during the Civil War? It's called Freeman Store and Museum in Vienna and it's just 4 km away from Dunn Loring, Virginia.You can visit this historic spot from 12:00 – 4:00 PM, Wednesday to Sunday. However, during January and February, you can only visit the country store by appointment.
They have a lot of available memorabilia in their gift shop. They sell items for children which includes books, puzzles & toys plus numerous limited hand-crafted handouts that will truly make it a suitable decoration for your home.
P.S. Besides having lots of period furniture from the early 1900s, they also have a rotary phone which is truly a must see for your eyes!
3. Meadowlark Botanical Park
Another extraordinary sanctuary to visit near Dunn Loring, Virginia is Meadowlark Botanical Park. The garden which has a huge collection of plants is still located in Vienna and is just 7 km away.
There are 95 acres of different flora and fauna that you can feast your eyes upon. The trails inside the park will lead you to various features such as the Piedmont hills, the Korean Bell Garden and a reinstated 18th Century log cabin. But it does not just end there, the botanical garden is also home a yearly festival light show called the Winter Walk of Lights.
As you know, you don't have to limit the list of places to visit in Dunn Loring,Virginia. It doesn't end here. You can do an exploration of your own and discover what else you can do and what is more to see. Enjoy!
Greater Washington Dentistry: Dr.Shohreh Sharif
8626 Lee Hwy #205 Fairfax, VA 22031
703-992-9222
www.washingtondentist.com