Planning to visit Fairfax? Well, the place is already a beautiful sanctuary as it is. Yet, you can still make your tour worth it by not missing anything and any place it can offer.
The city lies in the northern part of Virginia. It is commonly known for historic structures and museums.
When it comes to accommodation, you can always find hotels that comply with your budget. If you are looking for activities and other adventures, then there are water parks and playgrounds.
Outlining all the things you can do in Fairfax, you can choose from attractions, museums, music and arts, nature and parks, nightlife, outdoor activities and sports, seasonal events, shopping, wineries, and breweries.
So, where to go in Fairfax, VA?
1. The Fairfax Museum and Visitor Center
Travel back in time and experience history first hand!
The Fairfax Museum and Visitor Center is listed in the National Register of Historic Places. It was built in 1973 as the Fairfax Elementary School, and considered as the first ever two-story brick school in Fairfax County.
Moreover, if you want general information about Fairfax City, Virginia and Washington, D.C. regarding transportation, accommodation, dining, and special events, the museum is the right place.
The museum is located at 10209 Main Street, Fairfax which is in the heart of Northern Virginia. The place is open every day from 9AM to 5PM.
2. Fairfax Ice Arena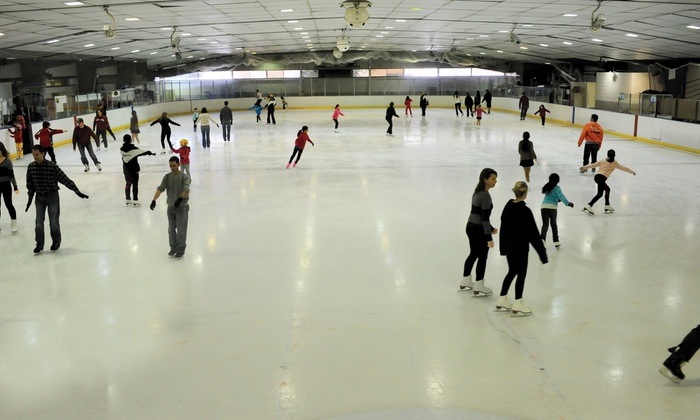 Now, it's time for a little sports adventure!
Fairfax Ice Arena houses an indoor rink where both adults and children can enjoy ice skating. The place offers public skating, skating lessons (beginner and intermediate), hockey, camps and competition, and party packages.
The arena is located at 3779 Pickett Road, Fairfax. You can always check online for their opening hours because it can vary from time to time.
3.Nova Parks
Nothing is more relaxing than to connect with nature!
You should really include Nova Parks in your list of places to visit in Fairfax. The park houses 10,000 acres of woodlands, streams, parks, trails, nature reserves, countryside and historic sites in Northern Virginia.
If you don't mind, you can actually stay in the park the whole day. If you need to dine, there's a cafe. If you think you need to refresh your muscles, go for a run on the trails. If you want to take photos with diverse streaks of colors in the background, there's a botanical garden.
You can also do boating and fishing, and play archery and golf.
The park is located at 5400 Ox Rd, Fairfax Station and opens at 8AM.
4. NRA National Firearms Museum
Another historic place to visit, but this time it's a little more exciting and intriguing.
The NRA National Firearms Museum is situated in a 15,000 sq. feet area with about 2,500 displays of guns. The place is actually owned by the National Rifle Association.
The museum is located at 11250 Waples Mill Rd, Fairfax and open daily from 9AM to 5PM.
5. Van Dyck Park
Another choice of park you can visit in Fairfax, VA!
The Van Dyck Park houses a lighted basketball court, lighted tennis courts and exercise trail which is all for public use. Moreover, there's a skateboard park and a playground. Therefore, it is very convenient to bring the whole family.
This park is located at 3720 Old Lee Hwy, Fairfax.
6. Room Escape DC/ Fairfax
Now, this is just the perfect place for adventurers!
The Room Escape DC/ Fairfax is considered as the largest escape room venue on the east coast. It houses eight, real-life escape room games for all ages. There are also team buildings, escape bus and birthday packages.
The place is located at 3949a University Dr, Fairfax.
Are you now up for a mix of fun, adventure and serene vacation in Fairfax, Virginia? Plan your travel now!
Greater Washington Dentistry: Dr.Shohreh Sharif
8626 Lee Hwy #205 Fairfax, VA 22031
703-992-9222
www.washingtondentist.com
Follow us on Google+